George Leopold contributed this post:
Among the eight members of NASA's 2013 Astronaut Candidate Class announced this week is Christina M. Hammock, currently station chief at NOAA's American Samoa Observatory.
This year's astronaut class (four women, four men) is dominated by aviators and test pilots. But Hammock's class also includes Jessica Meir, an assistant professor of anesthesia at the Harvard University Medical School.
Hammock, 34, hails from North Carolina and holds undergraduate (electrical engineering and physics) and graduate degrees (electrical engineering) from North Carolina State University. She previously worked as an electrical engineer at the NASA Goddard Space Flight Center in Maryland.
The best-known astronaut with ties to NOAA is, of course, current acting administrator Kathryn Sullivan, the first American woman to walk in space. What firsts will Hammock achieve in exploring the solar system?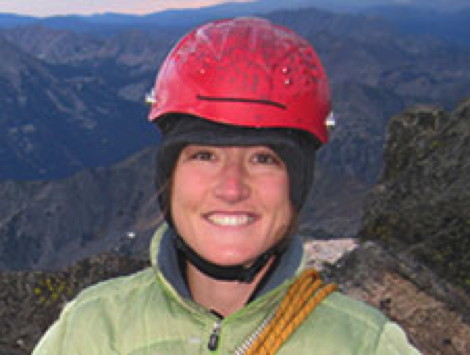 Christina Hammock 
The next…
Kathy Sullivan
Before becoming NOAA's station chief in American Samoa last August, Hammock worked for Raytheon Polar Services in Greenland, Alaska and Antarctica. She also spent two years at Johns Hopkins Applied Physics Lab.
According to Hammock's LinkedIn page, the future astronaut's plan – you're not an astronaut until you actually fly in space — has been to combine her experience in space science instrument engineering in decidedly remote field research locations "with the goal of applying these skills to contribute to the Human Space Flight Program."
It looks like she'll get her chance.
NASA Administrator Charles Bolden noted in announcing the 2013 astronaut class that they will undergo training to prepare for missions in low-earth orbit, an asteroid and eventually Mars.
Could a member of the astronaut class of 2013 be one of the first humans to set foot on Mars? They will almost certainly be among the first to fly on commercially developed spacecraft.
Being selected to the American astronaut corps is incredibly difficult. Hammock was one of 6,300 applicants, the second largest pool of applicants ever received, Bolden noted. A recent alumni of the American Meteorological Society's Summer Policy Colloquium, a PhD systems engineer, told me she has applied to NASA several times and has never gotten past the "Thanks for your interest in the Astronaut Corps" phase.
So, Godspeed to Christina Hammock and the other members of this year's astronaut class. They enter an American space program at a crossroads, seeking to regain its footing while working with an emerging group of space entrepreneurs to develop the next generation of spacecraft and rockets needed to explore the solar system.
-George Leopold