"When you're born, you cry and the world laughs. Live your life so that when you die, you laugh and the world cries".—origin unknown
Norman, Oklahoma and the meteorological community has seen a second outpouring of grief in as many months, first with the death of Pete Lamb, and now with the passing of Ken Crawford yesterday: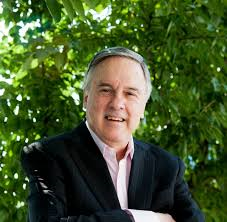 Ken received more honors and recognition than can be cited here. He was elected an AMS Fellow in 1993 and awarded the Society's Cleveland Abbe Award in 2002. The citation for that latter recognition read this way: "for nearly 40 years of visionary service as a forecaster, researcher, teacher, and mentor dedicated to building bridges between operational and research meteorology." With a remarkable economy of words, this brief statement reflects the professional essence of the man, and yet it doesn't begin to capture the way the vision, the mentorship, and the bridge-building played out in hundreds of lives. His death lit up social media last night; everyone who knew Ken wanted to share a special time. Three words, to add what's already out there on the web (and more to come):
Meek
"Blessed are the meek, for they shall inherit the earth." – Jesus (Matthew 5:5)
Ask any pastor, and they'll tell you, "Meekness is not weakness; meekness is power under control." That was Ken. He had a unique power over all who knew him (see the second word, "salesman," below). And yet he was the humblest, most mild-mannered man any of us will ever meet. His power came from a deeper source.
Salesman
You might not think at first that this word fits with the other two, but it does. Here's the backstory. It's based on one example, but it illustrates a larger truth about Ken and his purposes. The example is what we know now as the Oklahoma Climatological Survey. From the website:
The Oklahoma Climatological Survey was established by the State Legislature in 1980 to provide climatological services to the people of Oklahoma. The Survey maintains an extensive array of climatological information, operates the Oklahoma Mesonet, and hosts a wide variety of educational outreach and scientific research projects.
In his years at Norman, and during his stays in Washington, DC and elsewhere, Ken was constantly promoting and selling the Survey in one way or another. Say "good morning" to Ken, and he'd reply, "speaking of the climate survey," and the day would begin. The Survey has been an extraordinary success, and for years scientists based in the other 49 states have lined up to ask Ken how Oklahoma achieved this. Ken would reply that the starting point was a genuine service orientation; that line about providing services to the people of Oklahoma wasn't just a nice-sounding slogan; it was a fundamental, shared value of everyone at OCS. He'd then talk about the importance of the surface mesonetwork to complement other observing systems and the importance of scientific integrity. The would-be imitators would then go back to their home states and for the most part flop. They failed to recognize that the secret sauce was not some abstract mission statement but rather Ken's passion and the integrity of his service orientation. He'd go out and do personal evangelism, farmer by farmer, rancher by rancher, and state legislator by state legislator. And it was never about him. He would listen – truly listen – to their needs and make sure that they understood how they could contribute to and how they would benefit from OCS… and then he executed tirelessly and delivered on every promise.
🙂 A side note: To have Ken ask you for help was an amazing experience. In minutes, you'd be saying to yourself, "It's not that I'm getting something out of this. It's not that I'll oblige Ken in order to get him out of my hair. If I do what he's asking, I will be part of something truly ennobling and grand. But if I don't or if I fail to follow through, I simply cannot live with myself as a human being. I will carry shame the rest of my life. "
Christian
One of the most fascinating chapters in Ken's career was his stint as deputy director of the Korean Meteorological Agency. South Korea is vulnerable to flooding, and after a particularly bad stretch of failing to prepare and warn their people adequately, the KMA came to the United States, trolling for candidates to go back and set KMA aright. Ken had some experience along those lines working with our own National Weather Service (another story!). To the credit of all parties, Ken volunteered, and KMA accepted. For several years he brought his trademark service-orientation to that culture. His digs were right across the street from a Korean megachurch (15,000 members? Maybe three times that many? Can't remember the number) and Ken used to go there to worship. He couldn't follow the details of the service but he knew he was in God's presence. Ironic that he'd moved from the buckle of the US Bible belt, to the buckle of the world's Bible belt, the Christian church in Asia.
Along those lines, it's easy to imagine Ken saying to each of us something like this. "Don't mourn for me. I'm in a better place. I'm sorry to have left you behind for a while, but I expect to be with each of you for eternity. Because it won't be heaven for me unless you're part of it."
God bless, Ken. We'll all be with you soon.