"The shortest period of time lies between the minute you put some money away for a rainy day and the unexpected arrival of rain" – Jane Bryant Quinn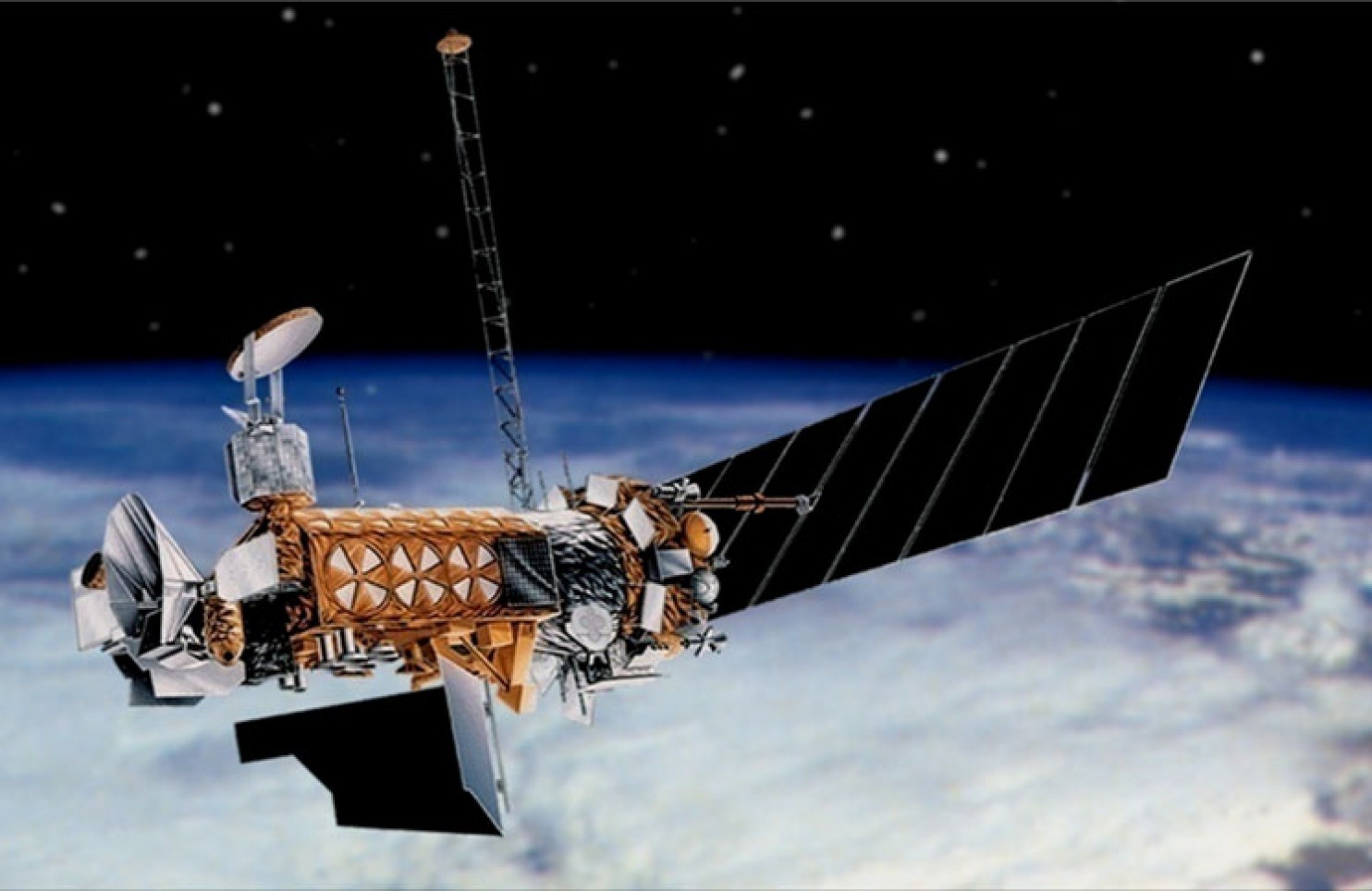 Saving for a rainy day? Ancient wisdom.
But we violate this principle. Two stories in yesterday's print edition of the Washington Post illustrate the point. The first, on page 2, was entitled climate scientists fear losing key tool at vital time.
You may know the story. Here's a capsule from the article:
Earlier this month, a U.S. satellite known as F17 — which was primarily used for meteorological measurements — experienced operational failures that compromised the integrity of its data. And while there are similar satellites in orbit that can take over the data collection for now, they're old enough that scientists are unsure how much longer they'll last.
Now, with no government plans to launch a replacement any time soon, scientists who rely on these satellites for valuable climate data are beginning to worry about the future of their research. The problem comes at a vital time, too — one when the Arctic, and other remote regions, are seeing rapid changes and scientists badly need these instruments to track them.
The second, on page 3, headlined Zika crisis costs states funds for emergency preparedness. Again, the lead:
Cities and states preparing for possible Zika outbreaks this spring and summer are losing millions of federal dollars that local officials say they were counting on, not only for on-the-ground efforts to track and contain the spread of the mosquito-borne virus but also to respond to other emergencies that threaten public health.
Los Angeles County, for example, says it won't be able to fill 17 vacancies at its public health laboratory or buy equipment to upgrade its capability for Zika testing. Michigan is concerned about providing resources to help Flint contend with its ongoing water-contamination crisis. Minnesota plans to reduce its stockpile of certain medications needed to treat first responders during emergencies.
The across-the-board funding cuts are part of a complicated shift of resources that the Obama administration blames on Congress and its refusal to approve the White House's $1.9 billion emergency request to combat Zika. In early April, officials announced a stopgap measure that moved money originally intended for the government's Ebola response.
But in that scramble, the administration also redirected about $44 million in emergency preparedness grants that state and local public health departments expected to receive starting in July. They use the grants for a broad range of events, including natural and human disasters and terrorist attacks. Some agencies lost up to 9 percent of their awards…
The links provide fuller details, but you get the idea. Limited in our resources, we make daily choices about our spending priorities as individuals and a nation. Time was, we said Earth observation from space was so important to both national security and public safety as to merit the redundancy of civilian and military observations. But in recent years we tended to reframe this as duplication and waste, and decided a single satellite system would do. In the same way, we've skimped on emergency response. As a result, the limited funding is continually reallocated – we chase the latest crisis.
(Two small quibbles with these articles. The first focuses on a collateral benefit of the military's satellite versus the risk its loss poses to military operations worldwide – its intended purpose. Regardless of your stance and mine on the climate issue, we should mourn its coming end. The second article suggests that this reallocation of emergency response funding is something new. It's not. Following 9/11, the primary federal funding for emergency response was focused on the terrorist threat. State and local governments found plenty of funding for hazmat suits, etc., but few funds for facing that rainy day – floods – or for earthquake preparedness.)
But the larger challenge remains: (1) ensuring the continuity of the vigilance that Earth observations of all types provide against threats of every origin, and (2) preparing and building resilience with respect to all contingencies, versus picking one and hoping we're guessing right. What's more, enhancing our investment in Earth observations and emergency response capability comes at small cost — let's say one or two billion dollars more out of a federal budget of several trillion and a GDP five times that. In fact it saves money, following the lines of a second piece of ancient wisdom:
An ounce of prevention is worth a pound of cure.
We can do better.