Don't put all your eggs in one basket! Age-old investment advice dating at least to the 17th century.
Do put all your eggs in one basket – but then watch the basket. – attributed, variously, to Mark Twain and Andrew Carnegie, among others.
Environmental intelligence took a huge step forward this week, with the successful launch of GOES-R. News coverage has been extensive, and uniformly upbeat – even celebratory.
As well it should be – for several reasons. First and foremost, geostationary orbit comprises some of the most valuable real estate in Earth's vicinity. It's the only site enabling constant surveillance (as well as continuous line-of-sight communication with) of a specific patch of Earth (in the present case, the Americas). Such observations contribute vital protection against the threats posed by severe weather such as tornadoes and hurricanes.
Second, for the milestone to be fully appreciated, GOES-R needs to be seen in its larger global context. Angela Fritz, writing for the Washington Post, details the history and the  implications for international public safety (and other benefits) anticipated from this new satellite platform and its instruments. As her article reminds us, this 24/7 weather observation of the full globe requires a network of geostationary satellites. The European Union, Russia, India, China, Japan, and Korea are all supporting such observations. The successful launch of GOES-R means that the United States continues to hold up its end, just one piece of a larger puzzle.
Third, the existing geostationary satellite platforms are inexorably aging. Each needs periodic refreshing. GOES-R represents a decade of work and an important start to what is scheduled to be a $10B investment building three more satellites expected to serve the country for two more decades, out to 2036.
Fourth, societal needs for such observations constantly grow more demanding. As Jon Malay describes in a post on The AMS Front Page, GOES-R represents a significant upgrade with respect to its predecessors. It offers four times the spatial resolution (much as today's cellphone cameras offer far more pixels per image than earlier versions). It will provide five times faster coverage, and real-time lightning mapping to augment the information content of the satellite's images and corresponding radar and other instrumentation on the ground. The same satellite platform also supports a suite of instruments monitoring solar conditions including x-ray fluxes, flares, and coronal mass ejections that affect electrical power grids and communications here on Earth. Later geostationary platforms will continue to improve upon existing capabilities and add new ones.
Fifth, again as Jon Malay points out, the accomplishment is a truly national – even multinational – one. The GOES-R team spanned public- and private-sectors and included NASA, NOAA, Lockheed Martin Space Systems and the Advanced Technology Center, United Launch Alliance, Harris, Exelis, ATC, LASP, as well as other contractors and subcontractors.
To the rejoicing we can add a sigh of relief. Launch is a risky phase in the life of a satellite platform and its instruments. There's a lot that can go wrong, sometimes catastrophically wrong. Odds are good; 2016 statistics suggest that the record so far this year is 71 successes, 2 failures, but the U.S. environmental intelligence community had a lot of eggs in this basket. All participants in this venture – and the nation itself – can now exhale.
A lot of eggs in one basket? That brings us to today's two quotes.
Every adage has its equal and opposite. That includes this old investment advice, so obvious on its face – what could be riskier than having all one's net worth tied up in, say, a single company's stock, or a solitary parcel of real estate, or gold or coffee futures? One individual event – the equivalent of tripping and dropping that egg basket – could decrease the value of the holding, and the net worth of its owner, to zero.
But others argue that to diversify is to lose interest in, and ability to see emerging risk to, any single element of the resulting portfolio – risking a slow and steady decline. Instead, they see the path to wealth as focus, combined with nimble response to seize opportunities or head off threats as they arise.
In much the same way, critical infrastructure leads to the same debate. If water, or electricity, or transportation is a continuing need, then no city, or state, or nation can heedlessly risk disruption of that need. Of particular concern are so-called single-point-of-failures (or SPOF's), that can bring down an entire system – flood inundation of a water treatment plant, or a space weather power surge that knocks out a transformer and triggers shutdown of a regional power grid, for example. The rise of interlocked, computerized SCADA's (supervisory control and data acquisition systems) that in turn control such infrastructure, and their vulnerability to hacking, have aroused particular apprehension. The engineering and building of critical infrastructure is a continuous quest for redundancy, for system designs offering "self-healing" properties, and for continuity in the face of all manner of threats ranging from natural hazards to terrorism, or even to the untimely death of key individuals.
Not withstanding such concerns, single-point vulnerabilities continue to proliferate. Sometimes this is deliberate, because of the appeal of a special opportunity (in the case of GOES-R, that represented by geostationary orbit), attractions of economies of scale and the value of certain technologies. Major airport hubs, high-voltage electrical transformers, nuclear reactors – even urban centers themselves – might fall into this category. Participants assess and manage known risks by employing a mix of strategies, including insurance. In the GOES-R case, for example, the launch was accomplished while the existing satellites, GOES-East and GOES-West, were still operational.
In other cases – and the growing vulnerability of IT infrastructure across the world might fall into this category – hidden single-point vulnerabilities grow as the unintended consequences of social change and innovation.
Here's a small example, one of thousands or millions worldwide:
Cushing, Oklahoma. Google this and you'll find the entry starts out this way:
Cushing is a city in Payne County, Oklahoma, United States. The population was 7,826 at the 2010 census, a decline of 6.5 percent from 8,371 at the 2000 census.
The city was established after the Land Run of 1891 by William "Billy Rae" Little. It was named for Marshall Cushing, private secretary to U.S. Postmaster General John Wanamaker. An oil boom that began in 1912 led to the city's development as a refining center…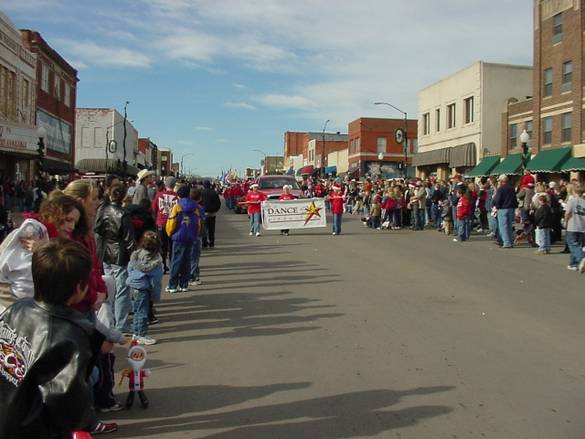 Small town, middle America. But the next bit changes the picture: … Today, Cushing is a major trading hub for crude oil and a famous price settlement point for West Texas Intermediate on the New York Mercantile Exchange.
That describes what some have called the world's largest oil storage facility, holding 55-60 million barrels of oil, some 13% of total U.S. oil storage capacity (enough to fill the tanks of half of all the cars on the road in the United States). It's all stored in something roughly 300 tanks above ground, spread over several square miles, fed by half a dozen major pipelines (someday, possibly, to be joined by the so-called Keystone pipeline).
This adds up to a significant single-point vulnerability – especially for a site squarely in the middle of tornado alley. But on November 6, the Cushing oil pipelines and storage facilities withstood a threat of a totally different nature – a 5.0 earthquake. The town itself was not so resilient. According to this news source, The state emergency management office said there has been major damage reported at a senior living apartment complex in Cushing.
The American Red Cross has set up a shelter at the Cushing Youth Center, 7 S Little Ave., for anyone displaced by the earthquake damage. They are supplying cots, blankets and food.
Cushing Schools canceled Monday classes to assess earthquake damage and to ensure the safety of its students. Faculty and staff have been asked to check with building principals for instructions.
Cushing police evacuated the downtown area due to reports of gas line leaks and infrastructure checks. City officials said the leaks have been contained.
City officials asked Oklahomans to not go into the downtown area until the damage has been surveyed and the area is deemed safe.
Fracking may be contributing to the risk. The U.S. Geological Survey notes:
Between the years 1973–2008, there was an average of 21 earthquakes of magnitude three and larger in the central and eastern United States. This rate has ballooned to over 600 M3+ earthquakes in 2014 and over 1000 in 2015. Through August 2016, over 500 M3+ earthquakes have occurred in 2016.
Bottom line? Human efforts to provide energy, food, and water for seven billion people are constantly introducing new and unanticipated risks. We can't prevent these, but at the same time we must build the environmental intelligence needed to manage the newly-emerging, constantly-shifting risk landscape. [Weather-Ready Nation? What does it mean, in the 21st century to make even population-8000 Cushing weather-ready?]  In responding to such challenges, multiplied by 3000 counties nationwide (each critical in some similar way) environmental intelligence itself is growing so substantial and so essential to society that even its internal single-point vulnerabilities (such as satellite launches) call for extra measures of risk management.
Don't take your eyes off that egg basket!