Here's another contributed post from George Leopold…
______________
The role of scientists in a democracy and whether science is slowly evolving into just another special interest group in the climate change debate were among the issues raised in a recent op-ed by Joe Nocera published in the New York Times.
Nocera's March 5 column took NASA climate scientist James Hansen to task for his advocacy and outspoken opposition to the Keystone XL pipeline. Hansen's public protests against the pipeline have included taking days off from his government job as director of the NASA Goddard Institute for Space Studies to participate in demonstrations in front of the White House that have resulted in multiple arrests.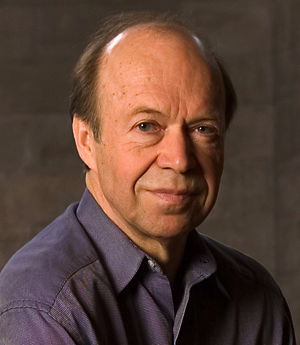 James Hansen
 Nocera argued that Hansen's actions go too far, thereby undermining the work of other climate scientists. He further asserted that some of Hansen's NASA colleagues are troubled by his outspoken views on climate change.
Nocera named no names.
At least one reader challenged that assertion in the revealing forum that accompanied the column, "A Scientist's Misguided Crusade."
http://www.nytimes.com/2013/03/05/opinion/nocera-a-scientists-misguided-crusade.html?partner=rssnyt&emc=rss
The reader, who's wife is a climate researcher and who has friends at the Goddard Institute, replied that "most of the scientists there, like the vast majority in the fields of earth and environmental science, know how dire our situation is and respect Hansen's willingness to speak up."
Other readers expressed similar sentiments.
Nocera, who supports construction of the Keystone pipeline, also attempted to discredit Hansen with some dubious assertions about emission levels likely to be generated by the oil derived from Canadian tar sands. Several readers challenged Nocera's claim that Venezuelan oil imported to the U.S. is "dirtier" than tar sands oil that would be carried by the Keystone pipeline.
(For more on well-to-wheels emissions from various sources, see: http://www.netl.doe.gov/energy-analyses/pubs/PetrRefGHGEmiss_ImportSourceSpecific1.pdf  .)
The strong negative reaction to Nocera's column from the scientific community was striking. The columnist acknowledged that Hansen was exercising his rights to free speech and to petition the government for redress of grievances. But many readers viewed the column as a personal attack on Hansen while promoting construction of a pipeline that would pump more carbon dioxide into the atmosphere.
All this shined a very bright light on the role of the scientist in public policy debates. Nothing less than the survival of our species may hinge on the policy decisions — based on sound science — we make regarding what to do about climate change.
One can argue whether or not it is more effective to work within the political system to shape our policy choices on climate change. And it remains true that shoe leather won't save the planet.
Whether you agree with Hansen's methods or not, he has in fact succeeded in advancing the discussion on climate change. Nocera unwittingly roused the scientific community with his snarky attack on Hansen, thereby eliciting a range of thoughtful, and to my mind, useful, comments from Times readers about the responsibilities of scientists in the high-stakes climate debate.
There is in fact no best way to engage the public on issues like climate change. The urgency of the situation means we must use all the tools at our disposal to affect change. Hansen has his methods, others have taken more conventional routes. The bottom line is that scientists must avoid undermining the growing body of scientific evidence that climate change resulting from human activity is real and poses a threat to humanity.
If the empirical evidence for climate change is eroded, then science may indeed become just another special interest group in the debate. Then we will sink into what another outspoken scientist, Carl Sagan, called, "the demon-haunted world."
-George Leopold
______________
George Leopold's post reminds me of a lesson I learned early in my managerial experience. I was still working in the NOAA's Environmental Research Laboratories.  At the time, the dozen ERL lab directors were well regarded by those in their respective disciplines. They had a shared commitment to scientific excellence, peer review, cutting-edge experiment and observation. But it ended there. Because of differences in their approach to budgeting, to administration, to working with each other, to engaging political leaders and the public, and more, they used to get on each other's nerves. First from the sidelines, and then later being a bit more in the mix, I realized a larger truth. If all of them had been like any single one of them, it would have been a disaster. But if the leadership hadn't included someone like each one of them, then ERL, and the collective thought process that led it would have been significantly diminished.
-WHH